Getting

Real

Social Shares From Thousands Of

Real

People Located All Over The World To Rank On Page 1 Of Google And Youtube

Fast

Just Got A Whole Lot Better!
Proven Platform with over 5,000 users and REAL testimonials
NEW Auto-Sharing Feature So It's Truly Set-N-Forget
PROVEN, recurring income funnel for long-term earnings
REAL Case Study To Solidify Results even MORE!
Total Shares Completed By
SyndBuddy Members
2,182,450
(Share count automatically updated every 10 minutes)
Number of Users Ready To
Share Your Content
5,431
(Real people located all over the world)
WHAT IS
SyndBuddy

?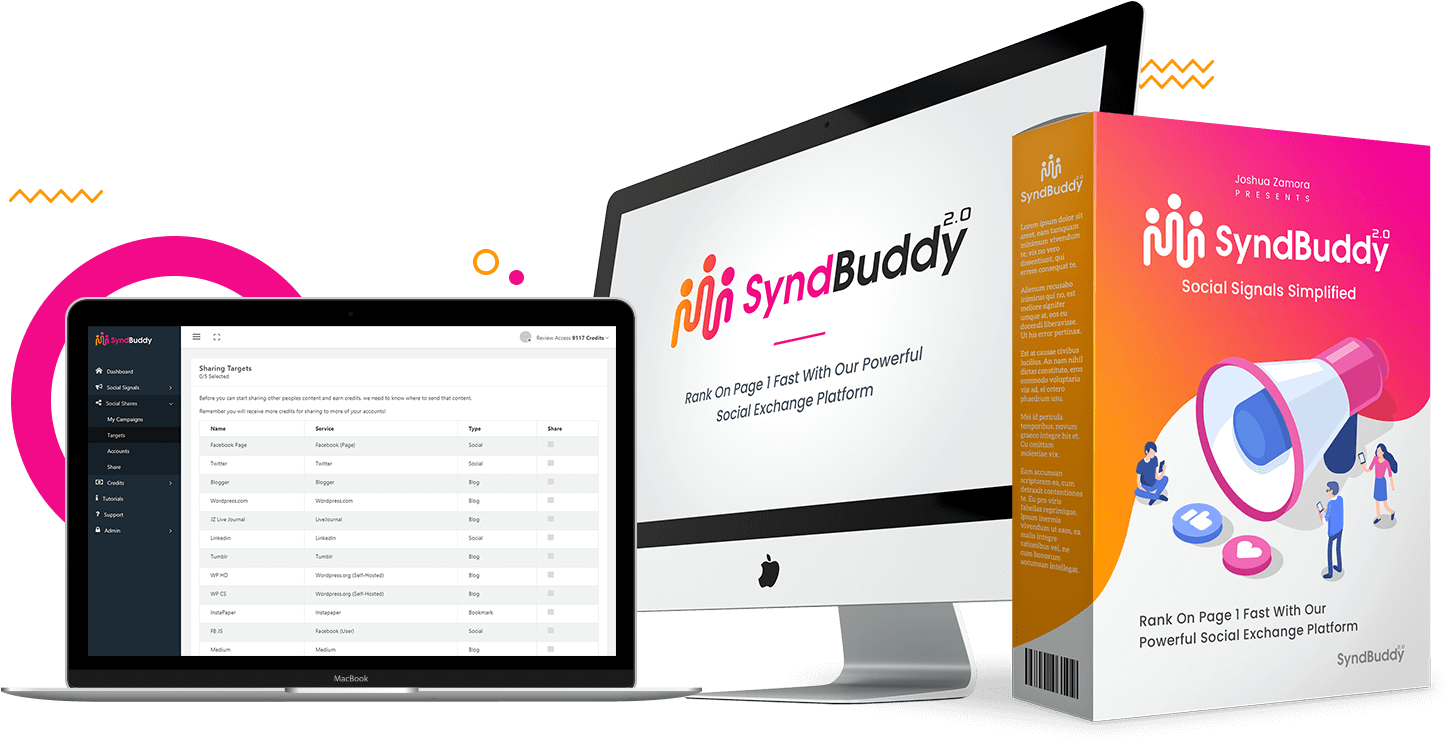 Watch This Short Demo
Video To See It In Action!
Longer Demo With Case Studies And Testimonials
Shorter Demo Without Case Studies And Testimonials
SyndBuddy is the NITROUS To our Social Syndication System. This is pretty much the next layer to our social syndication platforms and really takes things to the next level.
We've created a platform where THOUSANDS of REAL users, located ALL over the world, are ready to share YOUR content on THEIR social platforms to get ANY URL you Want Ranked On Page 1 of Google or YouTube, FAST, and for the LONG-TERM!
And this is by NO MEANS, a NEW platform..
As you saw the REAL-TIME stats above, we've got well over 5,000 users that have performed over 2,000,000 shares of each other's content!
SyndBuddy Users Will Be Able To Get
Real Facebook Likes
Real Facebook Shares
Real Re-Tweets
Real Social Bookmarks
Real Web 2.0 Posts
Real Youtube Views
And More!
You'll be able to get ALL of this to YOUR content from THOUSANDS of REAL People!
It's The Perfect
Buddy System!